We're happy you want to join the fifth edition of Big City Blues.
If you're not able to join one of our passes, share your requests.
As the festival has started, we're not sure to be able to react in time for your requests. Please keep this in mind.
Read our privacy policy here // Read the Terms and conditions below // Read the corona measures here.
Prices
*Option to donate more. If you are in a position of comfortable financial means you can also choose to pay more. This extra money will be put in a reserve that we'll use to provide access for people with less means. Funds that won't be redivided will be added to our donation to Collective Voices for Change, Black Lindy Hoppers Fund and the Frankie Manning Foundation.
*We offer a reduction for local and international dancers in a vulnerable socio-economic position, or who are in other situations that go with financial limitations.
→ In case you're an international or non-Ghent dancer and you want to benefit from this reduction, please register through the form and send us an email. Write a brief description of your situation and why you want to apply for financial support. We will do our best to help, until the resources of the social rate run out.
→ Local dancers can get a reduction by using the UiTPAS kansentarief. If you're a passholder, please register through the form and send us an email with your UitPAS number.
LouisLou is partner van UiTPAS regio Gent. UiTPAS regio Gent is een digitale kaart waarmee je aan cultuur, sport of jeugdactiviteiten kan doen. Je kan met de kaart punten sparen. Die kan je dan omruilen voor een korting, een cadeau of een ander fijn voordeel.
Ben je inwoner van Gent, Merelbeke, Destelbergen, Melle of Lochristi en kom je in aanmerking voor verhoogde tegemoetkoming of ben je in schuldbemiddeling? Dan krijg je extra korting met je UiTPAS. Alle Info over UiTPAS vind je op: www.uitingent.be/uitpas. Ticket met kansentarief? Mail leni@louislou.be.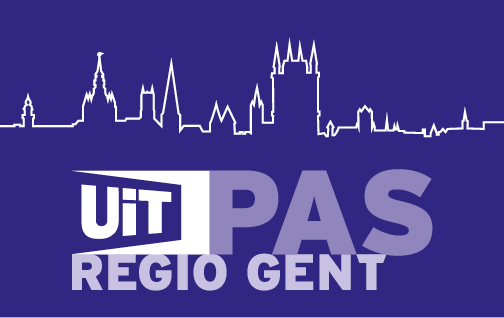 Black Lives Matters
Big City Blues makes an effort to respect the legacy and heritage of black and African American blues dances and music. We incorporate that heritage into the festival by educating ourselves, the crew and participants of the festival. We strive for a more open, better and equal blues dance community. We are guests in this culture and therefore we participate and support the movement that creates equal opportunities, educates and stimulates this scene and society to become a better place for all. We divide and donate 5% of our ticket sales to Collective Voices for Change, Black Lindy Hoppers Fund and the Frankie Manning Foundation.
Tearms and conditions
Registration rules
Do I need to register with a partner for the couple blues track / parties?
To keep the festival balanced, we welcome an equal number of leaders or followers.
We encourage you to register with a dance partner in case of the couple blues track.
Single registration is possible, but you might be on the waiting list until we find a match. If we can match you, you will automatically be matched to a social circle (if applied).
If you find a dance partner later on, ask your partner to register and to write your name in the 'partner' field. Please also write to us to let us know who will be your partner.
If you register as a single dancer and we send a payment request, this means we've matched you with a dance partner from the waiting list. We're not able to match you with another dance partner anymore.
For the party pass, we would like to offer the possibility to people who dance both roles, lead & follow, to sign up as a Switch dancer. If you do this, we expect you to dance 50% of the time in both roles.
How to register?
Please fill in the form.
Once you register, we need some time to process the registration. It's possible you need to wait a week before you hear from us.
In case of couple registration: both dancers need to register separately. We can only process your registration once we receive the registration of your partner as well. Make sure you write your partner's name in the registration form.
When your registration has been processed, you will receive the payment details to complete your registration, or a message that you're on the waiting list.
Payment has to be done within 10 days after you receive the payment details.
When do I pay?
Payment has to be done within 7 days after you receive the payment details, or within 48 hours in the week before the event starts.
Questions regarding split payment or reduction request? Don't hesitate to contact us.
Can I cancel after payment?
You paid for your ticket but you can't make it after all? There are two options:
Sell your ticket to someone with the same role (leader – follower – switch) and let us know.
Inform us and we'll look for a replacement. If we find someone, we'll refund your payment -15% administrative fee. If we can't find someone to take your spot, we won't be able to give you a refund.
You paid for your ticket but you can't make it because of government restrictions due to covid measures?
Write to us and request your refund with proof of changed measures and legal information. We will offer a refund or pass transfer after we process the request.
Can we cancel the event?
In case of a Force Majeure meaning we have to cancel the festival, we'll refund tickets. Unfortunately, any other costs or related losses (travel, accommodation etc.) that the participant incurs due to cancellation, cannot be covered by the organisation.
General festival rules
If we have not received your payment within 7 days, your registration may be cancelled in order to give other people the chance to participate.
If you have received a spot because you signed up with a partner, your spot is only secured if your partner has also registered and paid. If your partner cancels the festival, you will need to find a replacement in order to keep your spot. You can either find a replacement yourself or write an email to us as we might be able to find someone from our waiting list.
By registering for Big City Blues, you agree to the rules and measures regarding covid-19. We strive to make Big City Blues a safe event.
By registering for Big City Blues every participant agrees to picture and video recordings as well as to the use and publication of such recordings for the purposes of public reporting on the event or of marketing of the services offered on our websites, including in social media.
For the rare occasion of a teacher getting sick, missing their flight or having issues due to Corona we might have to substitute the teacher in your track or we might have to change the schedule.
We reserve the right to change the time or location of the evening dances, and will communicate any changes on the website and/or Facebook Page.
LouisLou vzw reserves the right to refuse admittance to anyone during the festival.
If you behave inappropriately (see code of conduct – Covid measures), you may be asked to leave without any refunds given.
LouisLou vzw does not take any responsibility for incidents and/or injuries nor for personal items or valuables that are lost or stolen during the event. Look out for yourself and for others as well.
With your registration to this festival you accept our terms and conditions.
Code of conduct
Big City Blues is dedicated to providing a safe and comfortable event experience for everyone, therefore all attendees, instructors, staff, and volunteers at Big City Blues are required to comply with the following code of conduct.
Organizers will enforce this code throughout the event. We are expecting cooperation from all participants to help ensure a safe environment for everybody.
Need help? Email bigcityblues@louislou.be or (during the event) find an organizer or safe space representative in person at any venue.
Harassment includes offensive verbal comments related to gender, age, sexual orientation, disability, physical appearance, body size, race, religion, sexual images in public spaces, deliberate intimidation, stalking, following, harassing photography or recording, sustained disruption of workshops or other events, inappropriate physical contact, and unwelcome sexual attention.
Participants asked to stop any harassing behavior are expected to comply immediately.
If a participant engages in harassing behavior, the event organizers may take any action they deem appropriate, including warning the offender or expulsion from the event with no refund.
If you are being harassed, notice that someone else is being harassed, or have any other concerns, please contact a member of event staff immediately. Event staff can be found at any venue.
Event staff will be happy to help participants contact venue staff or local law enforcement, provide escorts, or otherwise assist those experiencing harassment to feel safe for the duration of the event. We value your attendance and your safety.
We expect participants to follow these rules at dance and workshop venues.
Thank you
This document was based on Berlin Balboa Weekend's code of conduct. Feel free to use this, as-is or in a modified form, for your own dance event.