Have a look at who will share their blues spirit with you during the Big City Blues classes. A nice mix of local and international blues talents!
Katrina Rogers (US)
Moving, playing, running, and dancing are very ingrained in Katrina's essence. She truly does not know how to be still, especially when music is playing! Music and dancing are food for Katrina's soul. She feels the music on a very deep level and her body simply responds. Dancing has always been and will continue to be a place for Katrina to explore and express who she is, and she encourages everyone to do the same.

Katrina took her first Blues dance lesson in February 2013 and found a piece of herself she never knew was missing, her identity and connection to her heritage. She is dedicated to learning and promoting the rich culture and history of this beautiful black art form. As a dancer, with a strong connection to musicality, she brings joy, emotion, fun, tons of sass and plenty of ridiculousness into her dances (nothing is off limits). Katrina especially loves to play in her partnerships and wants to see what you're bringin'-lets Riff!. She has a special love of Blues with that Funky vibe (it totally compliments her quirkiness) and anything with that deep groove with high energy.

Katrina has been instructing various forms of movement; from personal fitness to track and field to dancing for over 16 years. While she is a technician; she wants her students to find how they can come alive through dancing. To learn how to make each movement their own and groove with confidence.
Kenneth Shipp (US)
Kenneth Shipp (@djsoul18) hails from St. Louis, MO as an instructor who grew up dancing hip-hop and DJing breaking comps before jumping into blues. He has spent the past few years passionately studying the family of blues idioms, incorporating his nerdy personality along the way.
Kenneth's life experiences inform his dancing and teaching style so that students walk away with a better historical and contextual understanding. With every class and practice, he'll encourage you to approach social dancing with coolness, relaxation, or in other words "Chill The F$%& Out."
When he's not dancing, you can likely find him ranting about the latest blockbuster movie, game, or nerd convention, or desperately trying to dismantle toxic institutions.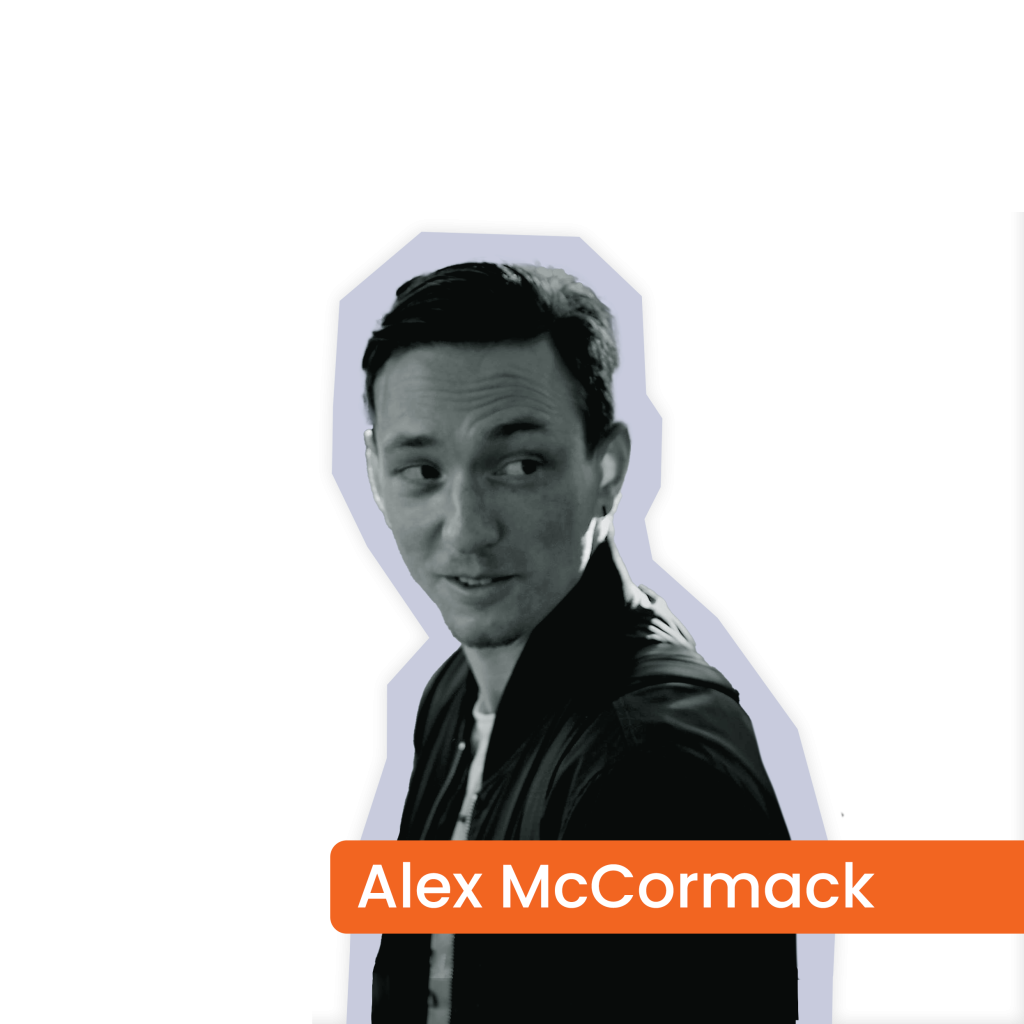 Alex McCormack (BE)
Alexandre McCormack is a former Breakdance vice-champion of Benelux and has been teaching urban dances for over 14 years. Later, McCormack discovered the Spirit Moves series and became fascinated with Harlem Renaissance Black American Jazz and Blues dancing.
Aside from dancing late hours into the night to uptempo Blues or Slow Drag, together with his partner, he studied 'Ballroom Blues', seeking guidance from Barbara Billups and Sugar Sullivan who starred in the 1950s Spirit Moves. For Alex, Blues dancing reigns less in its technicality but rather in its most profound self-expression.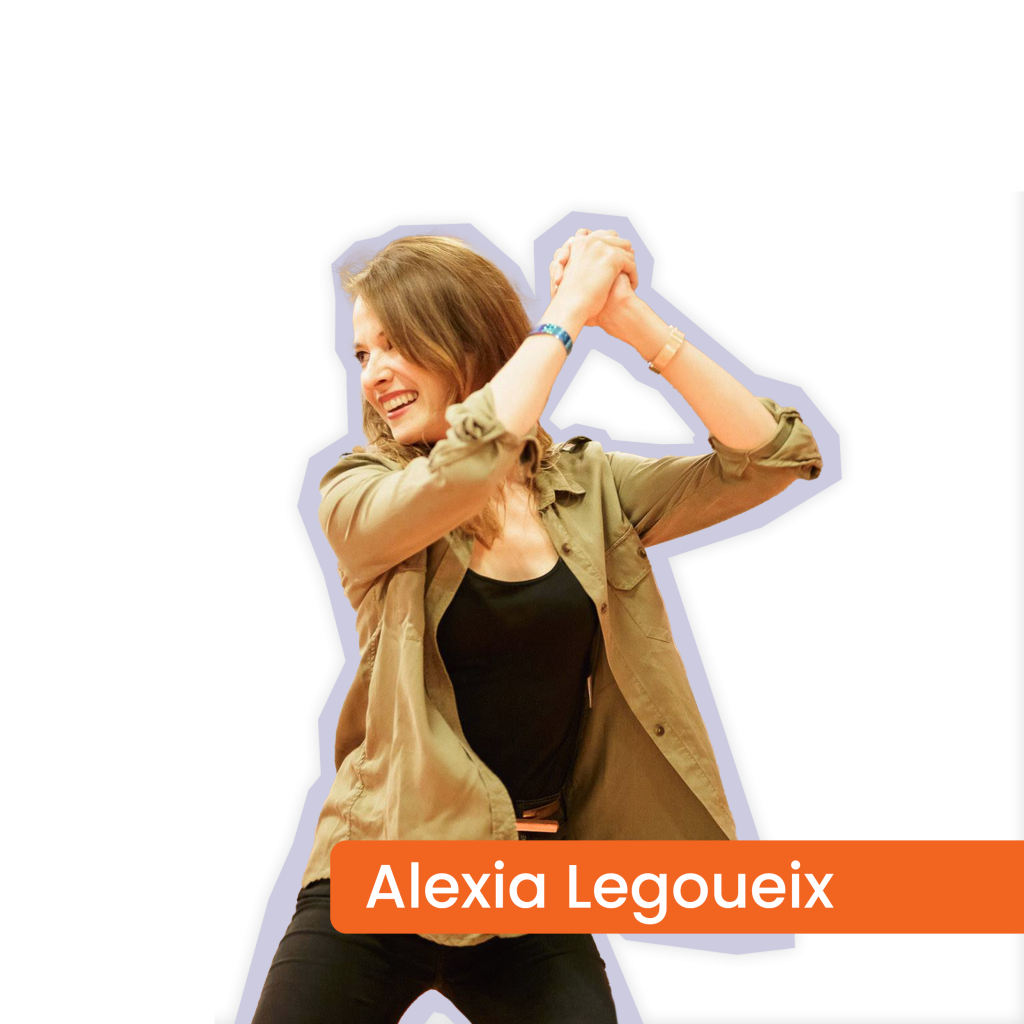 Alexia Legoueix (FR)
Alexia (@alexialegoueix) has been dancing blues for over 15 years, almost as long as she's been in the swing world.

She's very passionate about the tight relationship between blues and the other swing dances, as well as with the other contemporary club dances, that she enjoys a lot also.

She'll do her best to facilitate students' exploration of the meaning of blues to themselves and to visit their inner world so they can share it with the whole dance floor.
Arnas Jasiūnas (LT)
Arnas Jasiūnas is one of the top dancers of the thriving Lithuanian jazz dance scene, dancing
since 2006. His original approach to dance will add to the knowledge of a dancer of any level.
Arnas ideas are based on concepts of body movement, rhythms and authenticity of both the dance
and the dancer. With his dance technique and teaching methods in the background Arnas turns the
classroom into an effective workshop and gives students ideas for future training.
His long training in music makes his dancing a creative musical experience. And his playful
personality will surprise and cheer you on the social dance floor. Rumor has it all 😉
Els Houttequiet (BE)
Els (@els.houttequiet ) was first influenced by modern dance before she discovered the world of authentic jazz. Ever since, she has been digging deeper into blues, swing and more traditional African dances, gaining profound knowledge and abilities in those styles. Els loves to dive into different styles that carry the same African roots, which makes her dance energetic, raw and playful. Today she keeps exploring new styles and the connections between them. She is actively teaching for Crazy Legs Dance School (Ghent) and has been performing as her alter ego Sweet Elle, and with the Steam Heat Cats.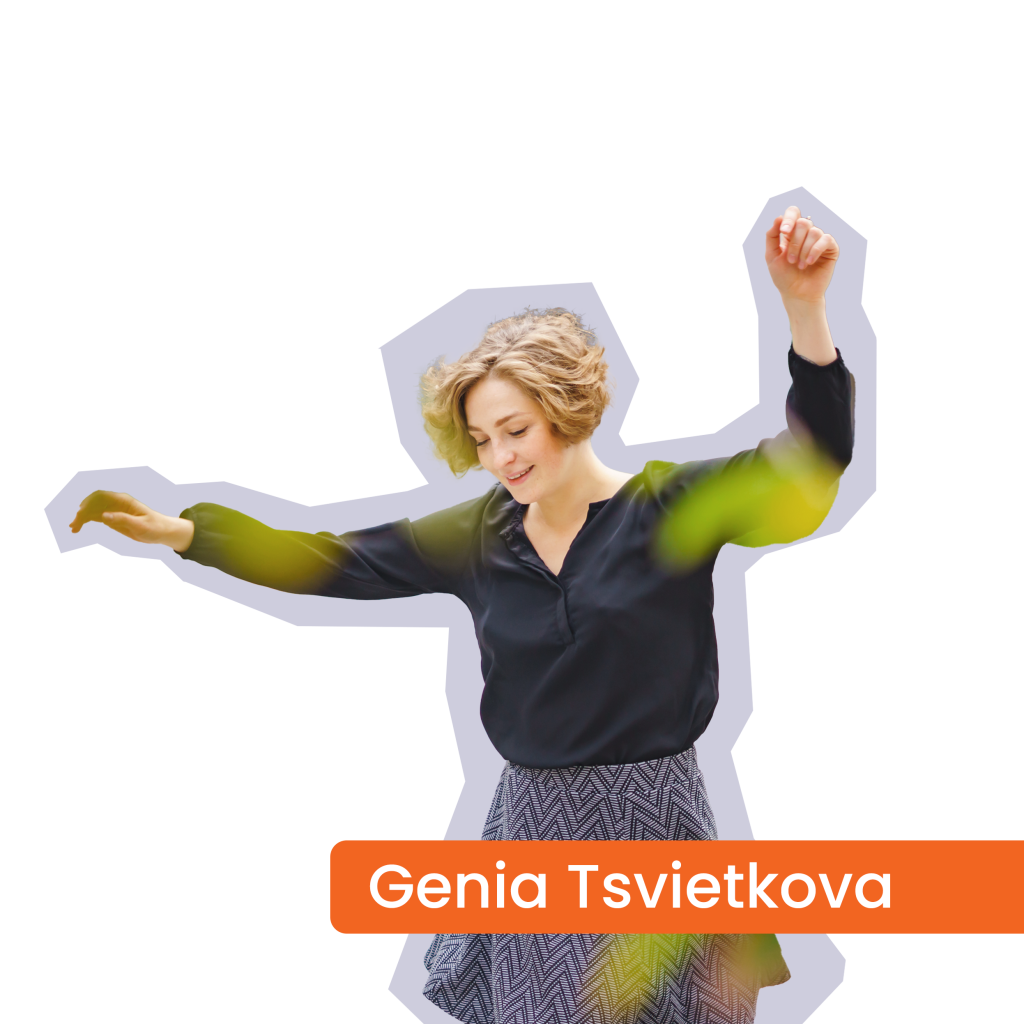 Genia Tsvietkova (UA)
Genia's dancing story begun when she was 6 years old. She is a lindy hop and blues dancer from Kyiv, Ukraine. She likes to learn, teach and explore. Really appreciates the process of teaching, working with people, sharing energy and ideas. On the classes mostly works on discovering body motion, body control, joy of listening to music and being moved by music.
Helena Kanini Kiiru (HR)
Helena Kanini Kiiru (@kaninikiiru) is a young dancer and teacher from Zagreb, Croatia, currently based in Amsterdam.
Her enthusiasm for music and dancing has been evident since her childhood when she started playing piano at the age of 7. Having Kenyan roots in her family, Helena has always been exposed to African music, which stimulated her sensibility for the rhythm. Very soon she started developing an interest towards dances like Hip Hop, House and Dancehall. After 8 years of exploring various Street dance styles, she saw African American Jazz dancing and immediately felt that it speaks to her on a very deep level.
Helena is currently on a mission to spread her aspiration and passion for African American Jazz dancing in hopes of contributing to its existence and development. Her huge wish is to connect Jazz and Street dance communities and bring this dance to street jams and clubs, and we feel so honoured to have her sharing her energy with us at Big City Blues!
Pavlina Grombiri Korcova (CZ)
Pavli (@pavli_g) loves slow tempos. Blues fascinates her by it's power of storytelling, self-expression and liberation.
Being a school leader and an important person for the growth of swing dance scene in Czech Republic, community and social aspect of the dance has always been crucial for her. She also believes dancing and building this community is one of the most beautiful and positive forms of activism.
Social topics like feminism, safe space, emotional intelligence, cultural appropriation etc. influence the way she dances, thinks about the dance and music and shares ideas about it with others. She never stops studying, learning and exploring.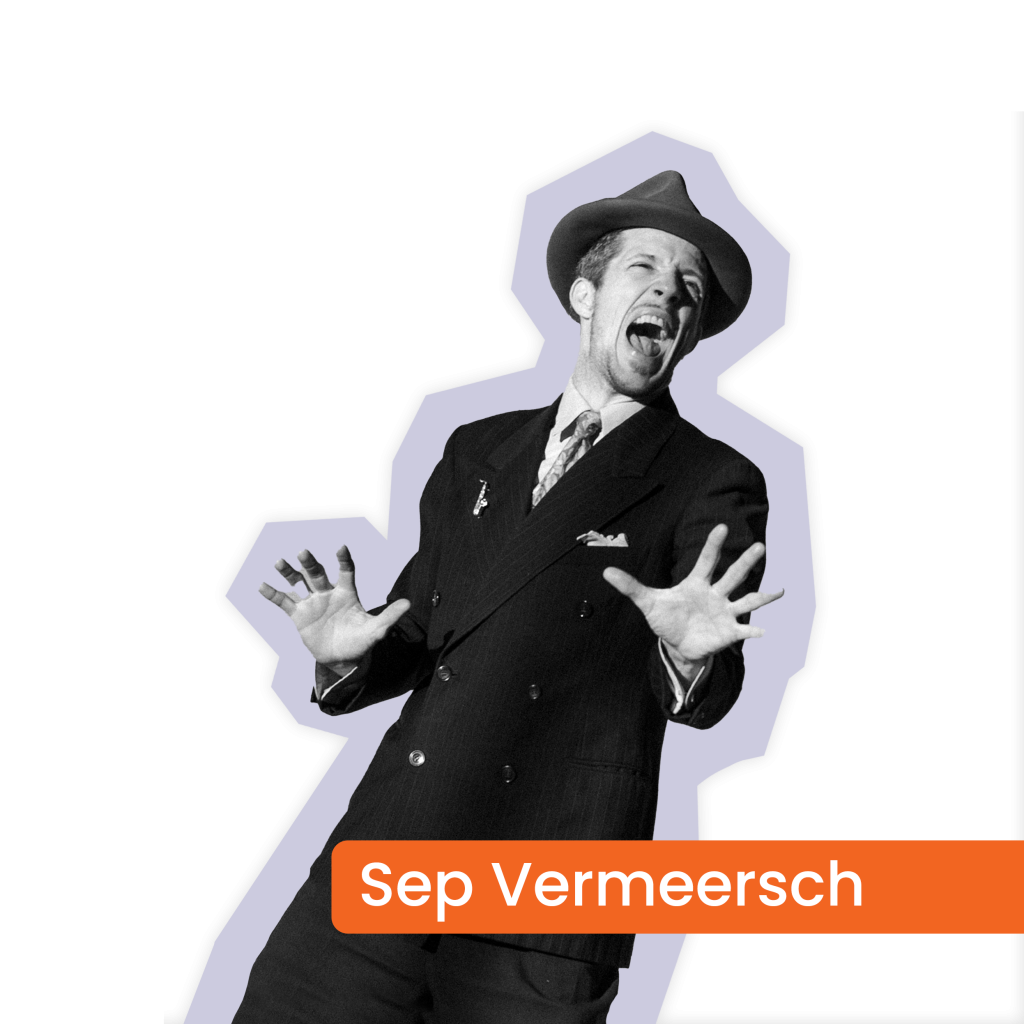 SEp Vermeersch (BE)
Meet SEp, your playful dance facilitator, MC, performer and co-organiser of/at Big City Blues. Sep loves holding space, inspiring and supporting dancers to develop a personal expression in the blues. How can we develop our own style, while trying to respect the powerful black African American Roots of the dance and its culture?
Danys Vanderhaeghen (BE)
Danys 'Popping Danys' Vanderhaeghen is a self-taught Popping and Locking dancer since 2010, later introduced to Whacking in 2018 by Katerina Ourda. Mostly active in battles, he also puts a lot of importance on sharing these dance styles in other fields, like choreo competitions, shows, TV programs, theater productions, classes, etc.
Aside from winning some battles and choreo competitions, he also got granted the prize of most social dancer/best exchange of the day/Cypher king at some events, which is something more important to him than just battles, considering the social dimension of modern streetdances.
Lotte Dijkstra (NL)
This blues and whisky lover from the Netherlands has been diving deep into blues music and dance since 2015. She realized quickly that this exploration would go beyond a free-time flirt. In her classes, Lotte likes to help you find your own style in dancing. She loves to challenge you to find the best ways to connect to the other dancers and the music. She often gets carried away in the history of blues & swing music and dance. And loves song lyrics that make you giggle